Gain Control, Save Costs, Boost Productivity, and Maximize ROI with the Press of a Button
Trusted by a selection of Industry Leaders








CHALLENGING Data Anomalies, Business Anomalies & Compliance Issues. ANNOYING Double Billings. REPETITIVE Tasks & Fragmented Information. COMPRAMISED Decision Making & LACK of Real Time Insights. This is just in short, AND it doesn't have to stay this way.
Here is what we can achieve together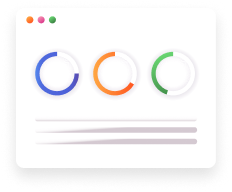 Reduction in data anomalies handling time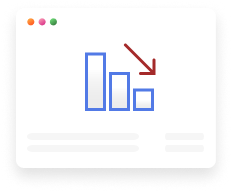 Reduction in business anomalies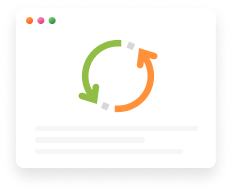 Return on investment within less than 3 months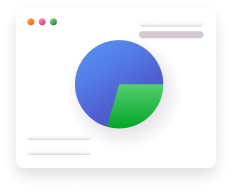 Improvement in business user Efficiency and Productivity
BOOST YOUR ROI. EMPOWER YOURSELF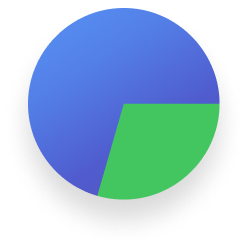 EASY IMPLEMENTATION. RAPID ADOPTION.
TRIPLE CHECK Is a Control Management Platform for multiple Software Applications that Helps Business and Tech Leaders monitor their Data and Spent in Real Time
Tailor the System to Your Needs: Set Flexible Rules and Define Business Targets
Take Control of Your Data: Manage Segregation of Duties, Control Data Access, and Resolve Conflicts
Stay Ahead of Risks: Uncover Data Anomalies, Identify Frauds, and Mitigate Cyber Threats
Stay Ahead of Risks: Uncover Data Anomalies, Identify Frauds, and Mitigate Cyber Threats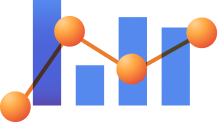 BECOME A BETTER LEADER FOR YOUR ORGANIZATION
MAKE YOUR SOFTWARE ROI DRIVEN
Triple check is working with top technological solutions

Control Management, Data Anomalies detection, SoD analysis
Control Management, Data Anomalies Detection
Control Management, Data Anomalies detection, SoD Analysis
Control Management, Data Anomalies Detection, SoD analysis
A LITTLE BIT OF A KNOWLEDGE
Read our blog and get new insights
Your common questions. Our clear answers
I'm interested! What's the next step to start working with you and leverage your solution to improve my organization's performance?

We have a clear plan to help you get started:

Schedule a Demo: Book a personalized demo to see our software in action and understand how it can benefit your organization.

Trial Period: Try our software in your organization to experience its capabilities firsthand and assess its fit for your needs.

Customization: We'll work closely with you to understand your specific requirements and customize the software accordingly.

Choose a Plan: Select the best business model and plan that aligns with your budget and objectives.

Start Mastering Your Data: With our guidance and support, you'll be able to leverage our software to take control of your data and drive better results.

Ready to take the next step? Schedule a demo now to see how our solution can transform your data management process.

How user-friendly is the application? Do we require extensive training

The application is designed with an intuitive interface, making it user-friendly for both technical and non-technical users. Minimal training is required, and our support team is available to assist with any questions or issues.

Can the application be customized to meet specific business needs

Yes, our application is highly customizable. We understand that each organization has unique requirements, and our team can tailor the application to align with your specific business processes and goals.

How does the application handle scalability and performance for large datasets?

Our application is built to handle large datasets and ensures optimal performance and scalability. It employs advanced data processing techniques to deliver efficient and fast analytics even with substantial amounts of data.

How can the application help in cost reduction and improving efficiency?

The application optimizes processes, identifies inefficiencies, and enables data-driven decision-making, leading to cost reduction and improved operational efficiency. It streamlines workflows, and provides insights to drive continuous improvement within the organization

What is the pricing model for the application?

TripleCheck's application follows an annual subscription-based pricing model, taking into consideration various factors such as the chosen modules, deployment options (Cloud or On-Premises), and usage requirements. Our pricing is tailored to meet your specific needs and ensure a cost-effective solution for your organization

What are the options for deploying the application - local installation or cloud-based solution?

We offer two variations of the application deployment: customers can choose between a local installation, where the application is hosted on their own domain, or a cloud-based solution, where the application is hosted and managed on secure and reliable cloud servers

Does the application require manpower for the process?

No, the application is designed to automate and streamline processes, eliminating the need for manual intervention or dedicated manpower. It leverages advanced technologies to handle tasks efficiently, saving time and resources for your organization

Does the system have predefined rules, or can additional rules be added?

The system comes with a comprehensive set of built-in rules to address various scenarios. Additionally, it offers the flexibility to add custom rules according to your specific business needs.

This allows you to tailor the application to your unique requirements and ensure optimal rule-based monitoring and control

Is the customer left alone to define rules, or is there ongoing support and rule-sharing among customers?

Customers are not alone in rule definition and management. Our company continuously collects and adds new rules to the system, creating an expanding knowledge base. This enables rule-sharing among customers, fostering collaboration and allowing organizations to benefit from the collective expertise and best practices of the user community

Do I need special knowledge or technical expertise to use your application effectively?

No, our application is designed to be user-friendly and doesn't require any special technical skills. You can start using it right away, without the need for extensive training or specialized knowledge.

However, we do offer the flexibility for customization to meet your specific business needs. If you would like to customize existing rules or create new ones, our support team can assist you
LETS BE PRODUCTIVE TOGETHER