Data Managment Platform for All
TripleCheck. Data Control is Now Better Than Ever
Query oracle ERP cloud database using TripleCheck application

TripleCheck cloud solution is here
TripleCheck is now ISO 27001 certified!
Complicated processes can cause anomalies in business data.
Work is being done remotely and team collaboration is more difficult to Achieve.
There is a need for data enrichment and data automation in order to get new and real business insights.
Data is one of the most important assets for success.
Triplecheck platform is the solution.
Triplecheck is the business monitoring platform for:

Anomalies Detection . Digital transformation . Remote monitoring . Compliance . Data Enrichment control managment platform on multiple software applications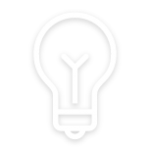 data anomilies detection with predefined rules for ERP applications

approve, reject and manage your data 

segregation of duties,
data access and
conflicts managment
Unique solutions for enterprise softwares